FAQs
Common Questions Answered
FREQUENTLY ASKED QUESTIONS
How long do I have to download/view my photos online?
You have 60 days to pick your favourites/ view images/ download. I always recommend doing it within the first 2 weeks before it becomes an after thought
Do you help with posing?
Yes! I definitely help with posing. I try to get the humans posed and then give them prompts to interact. We do work completely with how your dog responds as sometimes no matter how much we pose, your dog might have a different idea. Don't worry we role with it!
Can you get multiple pets in one image?
Yes, most of the time we can get all your fur babies in one photo. If we cant wrangle them don't worry. We can set up a photo for easy compositing. We make sure we can get all your fur babies in one area and then create an image from all the separate shots.
Can I be in the photos/what if I don't want to be in photos?
You 100% be in pictures but don't feel like you have to be. I try to do about 50% just your pet 50% with you or if youd like to be in less than I recommend making sure your hands/shoes are photo ready as a close up between your legs, or a paws and hands photo are a nice way to incorporate yourself but still make your fur baby the star
Do you do photography of other pets or animals?
Of course, I have experience working with cats both indoors and outdoors. I do photograph horses as well. I also have experience working with pocket pets (rabbits, guinea pigs, rats, gerbils, hedgehogs, chinchillas, hamsters) Ive also photographed the occasional farm animal (chicken, donkey, goat)
With that said If its a pet or animal I haven't photographed I'd love to try! Lets talk
What if my dog is reactive?
Depends on what makes them reactive. If its other dogs then I recommend a time or place that is basically empty, or an at home session. If its human reactivity we can discuss, I can use a long lens and stay further back, we can do slower intros, as long as your dog won't put me in imminent danger we can definitely set up a session
What if my dog doesn't know commands?
Thats totally ok. Man dogs don't. I always recommend practicing sit before the session. But after working for years with shelter and rescue dogs I am confident we can get good pictures without your dog knowing commands
How do I book?
Message me on my contact form or email me and once we talk through the best package/date for you I send a proposal to book. You pay 50% to book your date and 50% day before your session.
Can we choose the session location or do you?
You can definitely choose, but know that you don't need to have location ideas, I'm happy to give you recommendations based on your needs
Does my dog have to be good off leash?
NO! most places have leash laws so being on leash is definitely ok! Leashes get edited out.
What should I bring/ wear to my session?
I send out a document that highlights these questions and am available to consult on this before your session. Biggest tip is something that doesn't show all the dog hair.
How soon after the session until I get my photos?
You're online gallery will be uploaded within 14 days of your photo session
Can I get the digital files?
Yes all packages come with high resolution digital files with a print release.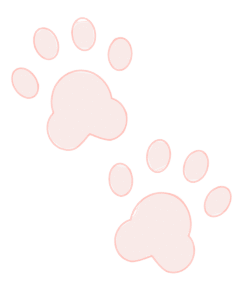 The Experience
What you can expect from a session with K Schulz Photography
Booking with me comes with my knowledge of locations, all types of pets, and how to pose people as well! From the very first contact I make sure to get to know you and your fur babies so we can pick the perfect time and location that is right for you.
When you book a full session with K Schulz Photography you get a questionnaire to fill out that helps me get to know your fur babies better. We talk through what time is best for your family and for best light on location. We also talk through whats important to you about the location  (backgrounds, less distractions, fencing etc) And you can put your mind at ease if your dog needs to be on leash, most dogs do! Leashes can be edited out.
You'll get helpful tips and tricks for having the best possible session. as well as a reminder the day before with location, time and my cell number
The session on location will be anywhere from 20 minutes to 2 hours long depending on the package. We meet and I get to know your fur baby a little before we start taking pictures. I also ask best ways to approach in case you have an anxious or reactive dog. Our sessions are a judgement free zone. 
During the session I take cues from you and your dog, you know them best so I typically ask "Would they be ok doing _____" instead of assuming every dog is happy in every pose. If you dog every shows that they are uncomfortable with a place or pose, we will switch it up! Sessions shouldn't be stressful on you or your fur babies so lets have fun!
After your session you'll get a sneak peek on social media with 48 hours (with permission to post of course). Then galleries are delivered with 2-3 weeks. 
From start to finish I'm here to answer any questions or concerns you might have, also hear to talk about how absolutely perfect and adorable your fur baby is!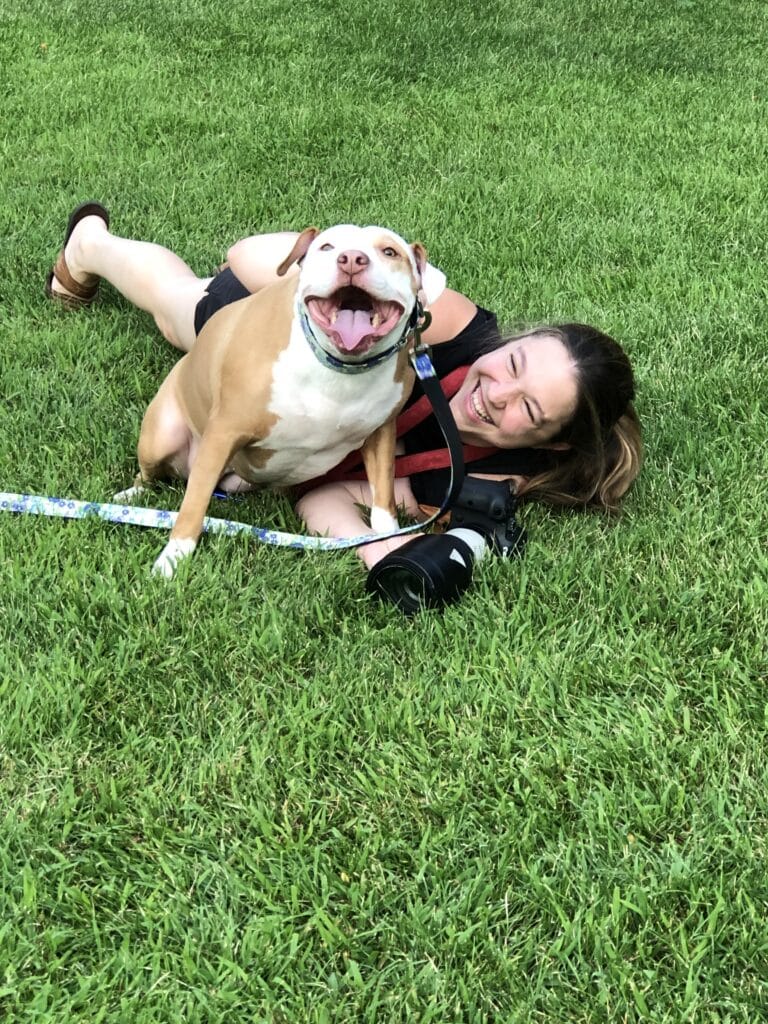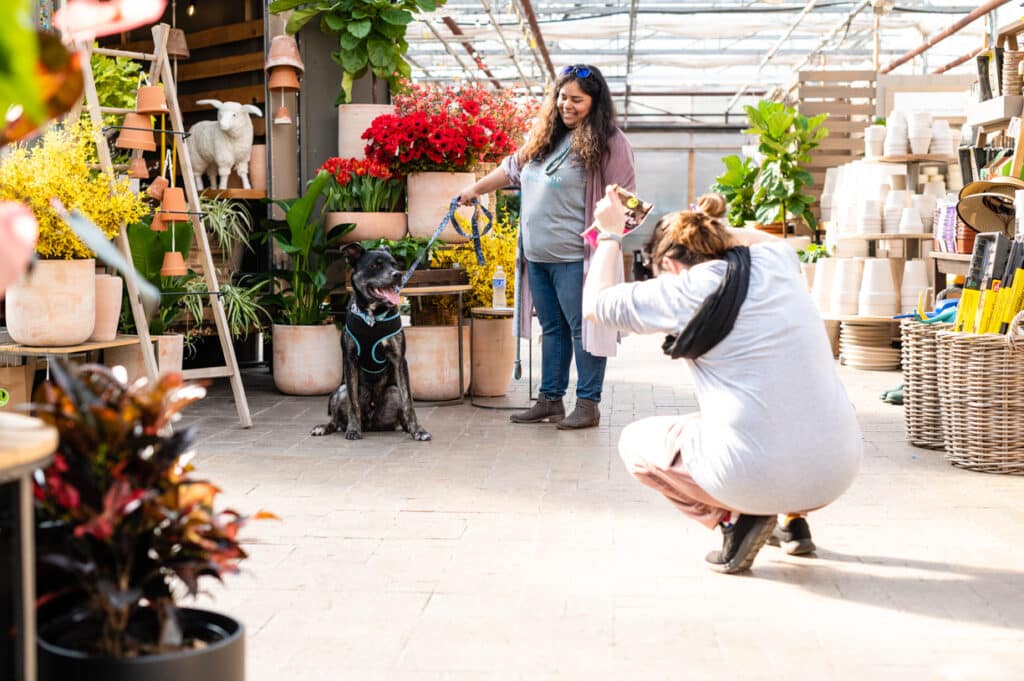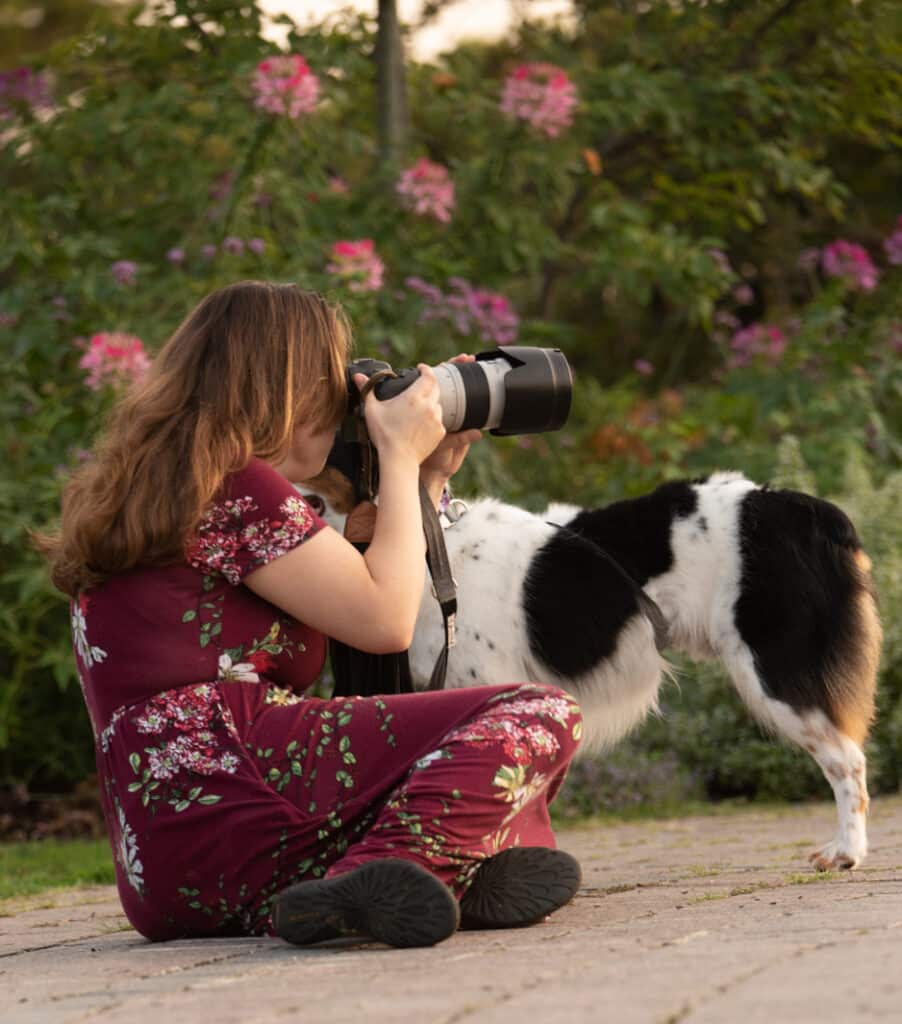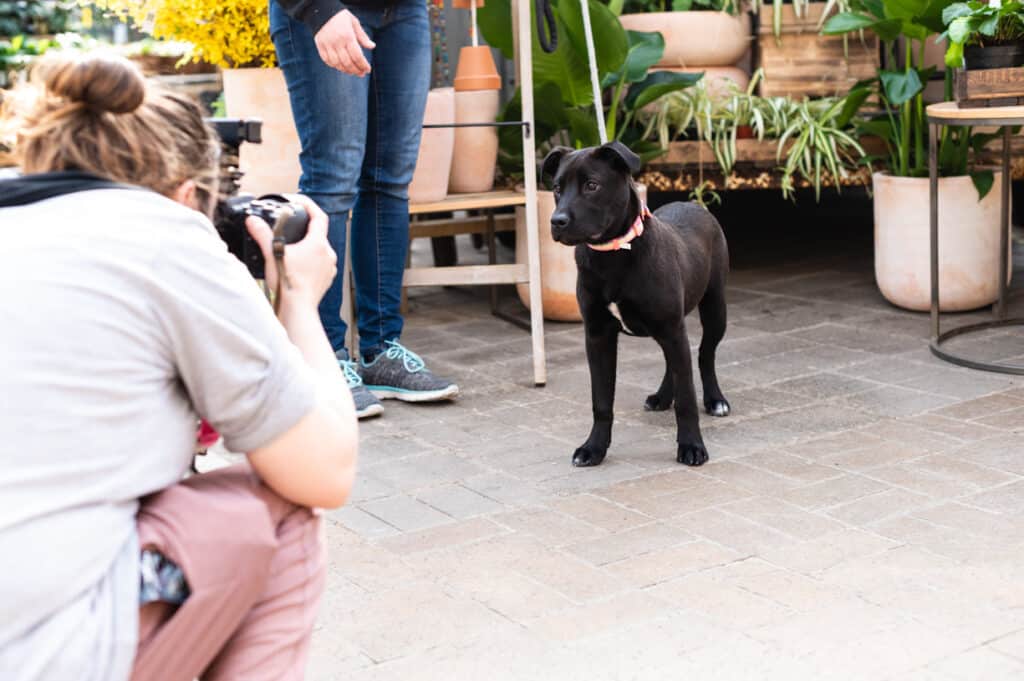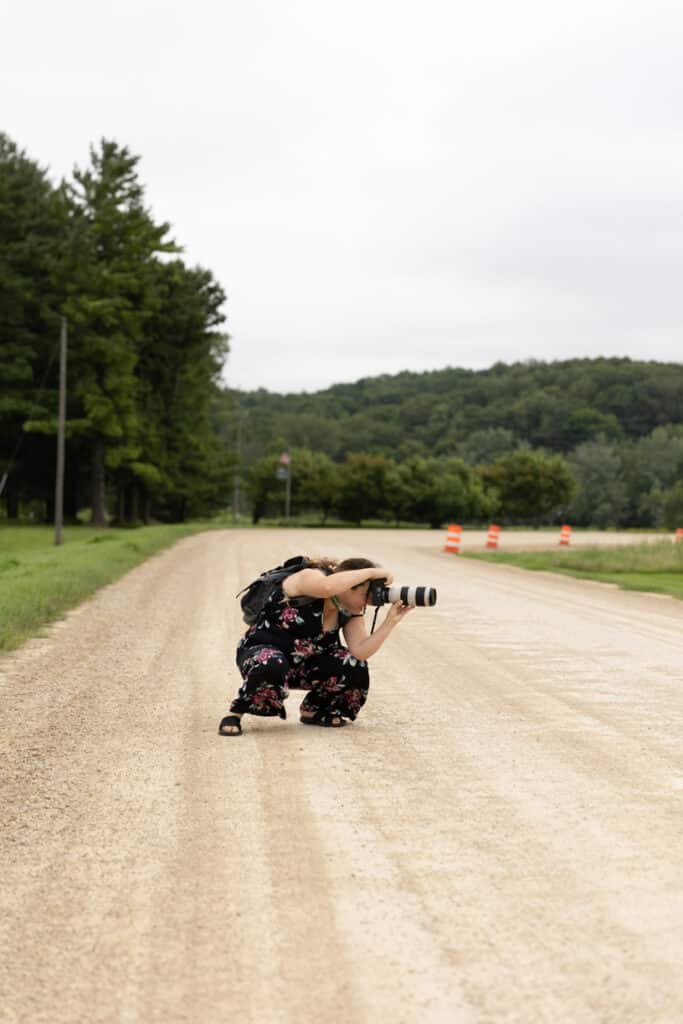 Didn't get your question answered?
Ask away