Boredom is the worst. When I'm bored, I find myself eating, like nonstop. It's not just us humans who fall into bad habits though. Dogs do too.
One of the easiest ways to keep your dog blissfully busy is exercise. For Rhett that's throwing a frisbee out back non stop. For Montgomery thats chasing after his brother with the frisbee
While physical exercise is important for dogs, they also need to keep their brains busy too! Here's my quick tips to enrich your dog's environment to help them stay mentally and physically active – and out of trouble.
A great walk is always helpful but when thats not an option here are 6 other tips for dog enrichment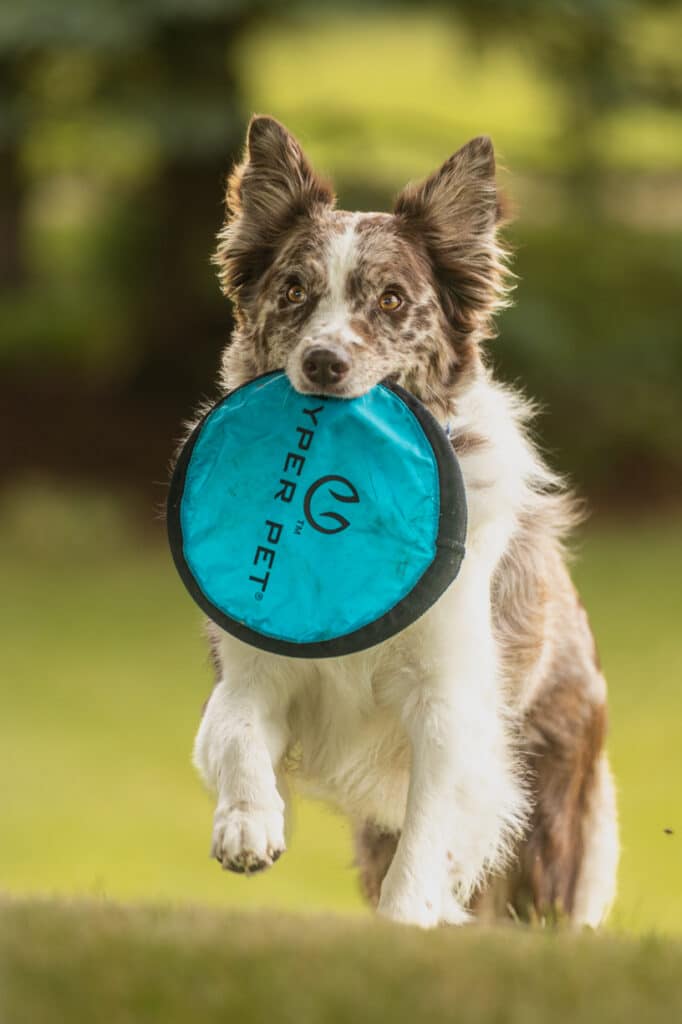 Tip # 1: Toy swap out.
My dogs don't have a specific toy that keeps them busy for awhile. But I only leave out a few tosy at a time and when they seem uninterested I swap out old toys that now feel new. Even if that gives them 15 minutes of solo play, that's a win in my book
Tip #2: Kongs and Lick mats!
Lick mats are m personal favorite. With all the stories of dogs choking on bones, or otherwise hurting themselves. If I need a good distraction for the boys while I cant really watch them I give lick mats with peanut butter on them. Stuffed kongs are also great.
Tip #3: puzzles
Puzzles really keep the brain going and challenge your dog's mind. I have many that I cycle through. But you don't need to go out and buy a new one. Have some tennis balls and cupcake tray? Put some treats under the tennis balls in each hole and walla you have a puzzle. Have a old towel? Take their dinner and spread it out over the towel. Roll the towel up and now you have an enrichment tool. Too simple for your dog? Tie the towel in a knot.
Tip #4: Try a game of catch or frisbee
Families that play together, stay together! I try my best to spend 15 minutes playing Rhett and monty every day. When I play with them they tend to listen better and stay out of mischief which in turn makes me a happier mama and then everyone is happier, it doesn't have to be outside, a game of bring it in the house works too.
Tip #5: Put on music
If you work outside the home or plan on being away for a while, leave some music on. We have a google so I just say ok google play soothing music for dogs on pandora and that helps give them some nice caling white noise while im away
Tip #6: Show them the world, Or don't!
If your pup loves seeing everything then by all means set up a comfy perch for them to watch the world go by while your gone. My dogs aren't great with seeing everything out the front windows. It causes them more anxiety. We actually got these sticker window clings that cover the bottom half of the windows so we still get all the light in without the commotion of the outside world. The back windows are more open as our backyard is more calming
Do you have a trick up your sleeve for keeping your dog entertained? Let me know!