Silly question but does your Dog get bored? If they are anything like my high drive hyper dogs then I already know the answer. Creating DIY dog toys can be fun for both you and your furry friend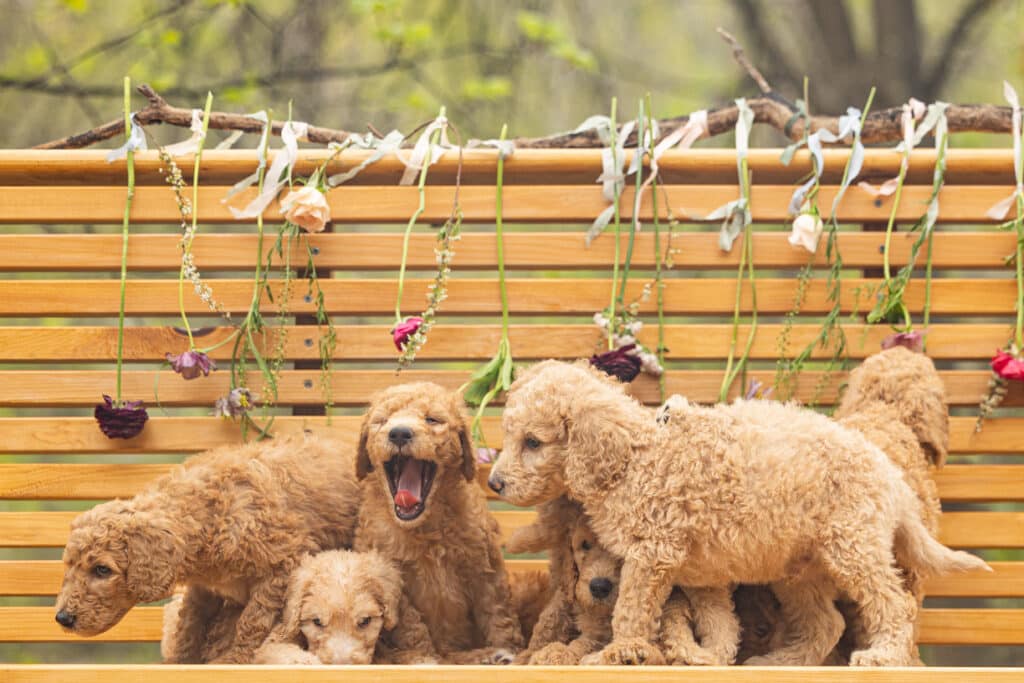 Dogs can get tired of the same old, same old—which is why it's important to keep them busy with fun toys, puzzles and more! DIY dog toys are a great way to keep things exciting for your dog. Making your own toys is also a eco-friendly and cost effective!
A quick word about DIYing dog toys: Its always important to supervise play in case the toy you created has swallowing potential
Check out these 9 super fun, boredom-busting toys any dog will love…and your bank account will thank you, too! 
Making a rope toy out of t-shirts is a fun option and often times we have an old shirt lying around that could be used
https://www.tiktok.com/@theviewabc/video/7042700681035255087 
https://www.instagram.com/p/B5GLtchH9L5/
Plastic Bottle Treat Dispenser
Save those 2-liter bottles and turn them into a treat dispenser. Daily Dog Tag https://www.dailydogtag.com/living-with-dogs/diy/diy-treatfood-dispenser-paw2014/ has instructions for a DIY dispenser that is similar to ones you might find online but made from items you probably already have
Grab a muffin tin, tennis balls and your dog's favorite treats! Randomly add treats and cover them with tennis balls. Your dog will need to sniff and paw out their reward! This is a great enrichment puzzle toy without buying a new plastic toy online. It can also be fun to add different treats to each section to see which treats your dog will go for first
Snuffle mats are a great hunting practice for dogs who enjoy the "find it" aspect I have several snuffle mats/balls for Monty and Rhett. Most are handmade but not DIY (because that outside my skill set)
There are a lot of creative ones out there. Here's a DIY Snuffle Mat https://www.heatherhandmade.com/diy-snuffle-mat-dog/
Take your dog's favorite treat and hide them in shoe boxes.
Leave some boxes empty and place treats in others. Have your dog go around searching for the boxes with treats. Make it more challenging by putting the lids on. 
Toilet Paper or Paper Towel Roll Treat Dispensers
Fill an empty paper towel roll with treats. Fold down the ends. Cut a hole or two in the roll that's big enough for the treat to fall out of. This is a very simple option that can be down everything you have an empty roll and then simply recycle the roll when the dogs are done
Cut a tennis ball along the seam and put your dog's favorite treat inside. This one is an easy option but if your dog is anything like mine and like to ripe apart and eat tennis balls this might not be the best option. Remember you know your dog best
Frozen water + toys and treats
Great for those dog days of summer! Grab a cake pan or dog dish and fill it with treats(or water safe toys) and water. I will often do this with my dogs kibble as well in their dog bowls
Freeze and let your dogs have fun cooling off! Especially great for the hot summer days
Hey, it's not only cats who love this game! Have you ever tried using a cat toy on a stick with your dog?
Make a fishing pole with a slim PVC pipe, rope and one of your dog's favorite toys attached to the end as the bait. Go fishing for… your dog. Make it extra fun by using a toy that treats will fall out of!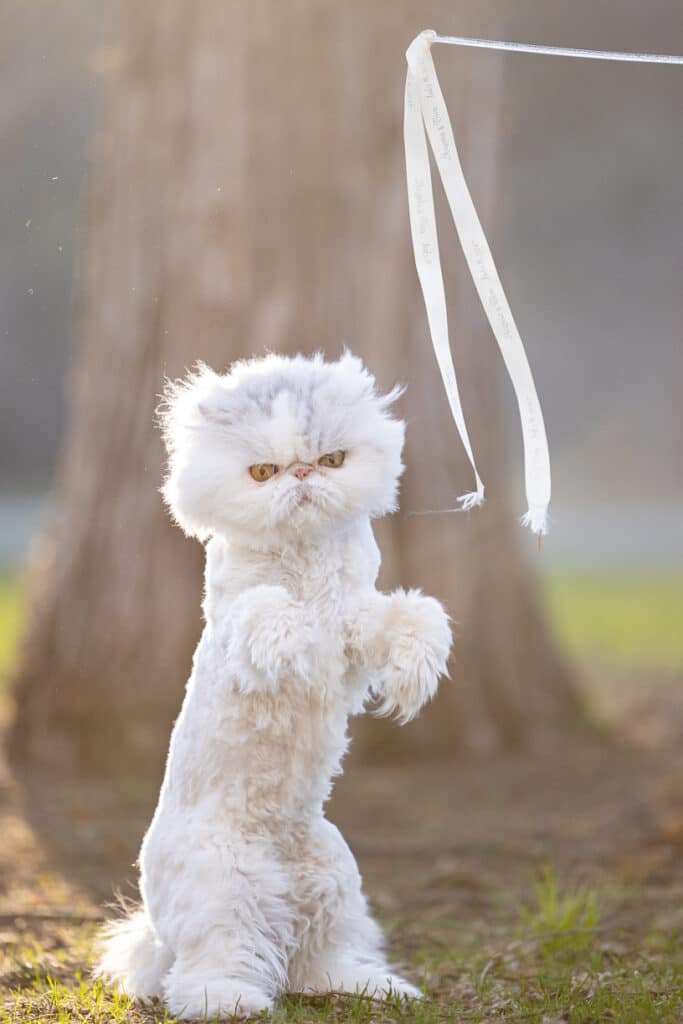 Some signs of apparent boredom, like lethargy and lack of appetite, could be a sign of anxiety or an unseen health issue. If your pup acts disinterested, or doesn't perk up when invited to play, it's time to check with your veterinarian.
Got a cool DIY dog toy you think other doggies would go woof for? Share it on social media and make sure to tag me!