The Sesame Street 8 litter turned one!
These sweet pups had a birthday party so the siblings could meet again and celebrate the amazing year they'd had.
I am lucky enough to take a lot of puppy pictures for local rescues. Puppy snuggles are a needed part of my day to day routine. These puppies hold a special place in my heart. I normally don't get to meet or photographed puppies until they are 7-8 weeks old for their adoption photos. Their mama came to Minnesota through Warrior Dog Rescue with an injury and then they found out she was pregnant. I got to meet and photograph her before she had her babies. I'd always wanted to do newborn puppy pictures so we decided to try with these babies since they were all so unique and individual.
When they were two weeks old we did pictures of these precious eight babies (fun fact: their mama Zoie hated getting her picture taken, shed up and leave the room if anyone brought out a camera.) Obviously her beautiful babies didn't share that same sentiment because just look how photogenic each and everyone of them is!
I know their foster so it was so fun watching them grow up week by week through her pictures. At eight weeks it was time to do them adoption photos. They had already changed so much! Needless to say these puppies were adopted very quickly. The best part was that everyone was able to keep in touch via facebook. When these pups were only a few months old we talked about getting together for their birthday!
A year came and went and we luckily were able to find a day that worked for 7 of the 8 to meet for a birthday celebration and of course photos! Its amazing to see how each of these dogs has grown up. They are all so different and yet you can see similarities in each one. See the group picture below as well as pictures of each pup as they've grown up.
Too see more pictures of these sweet pups when they were only two weeks old click here. To see their eight week pictures click here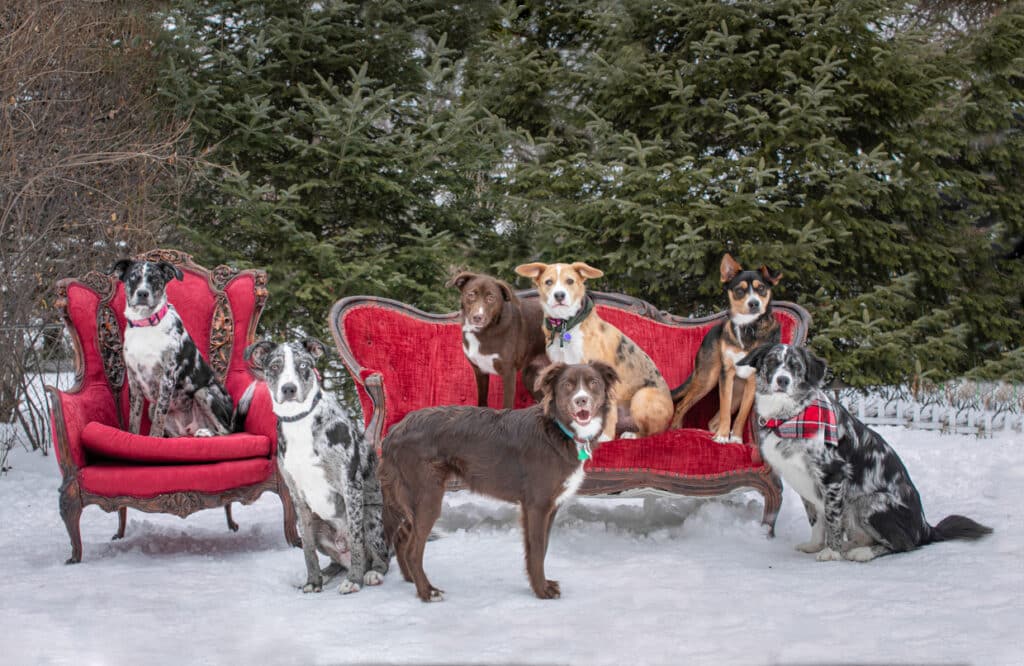 Two week old puppy pile!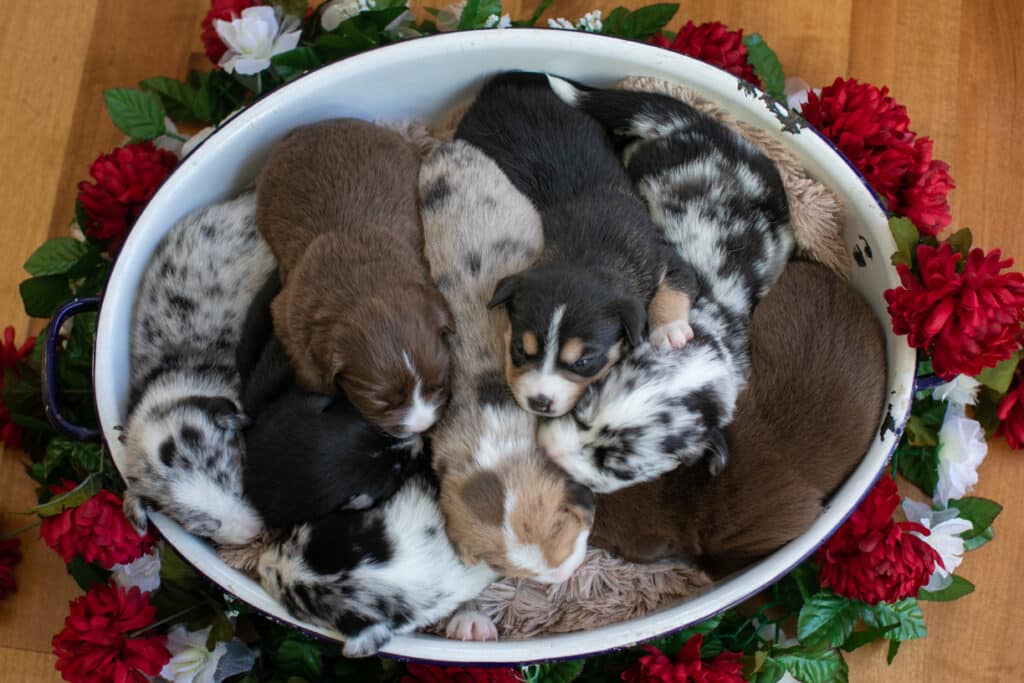 Baby girl Abby Cadabby now known as Chloe, the largest of the litter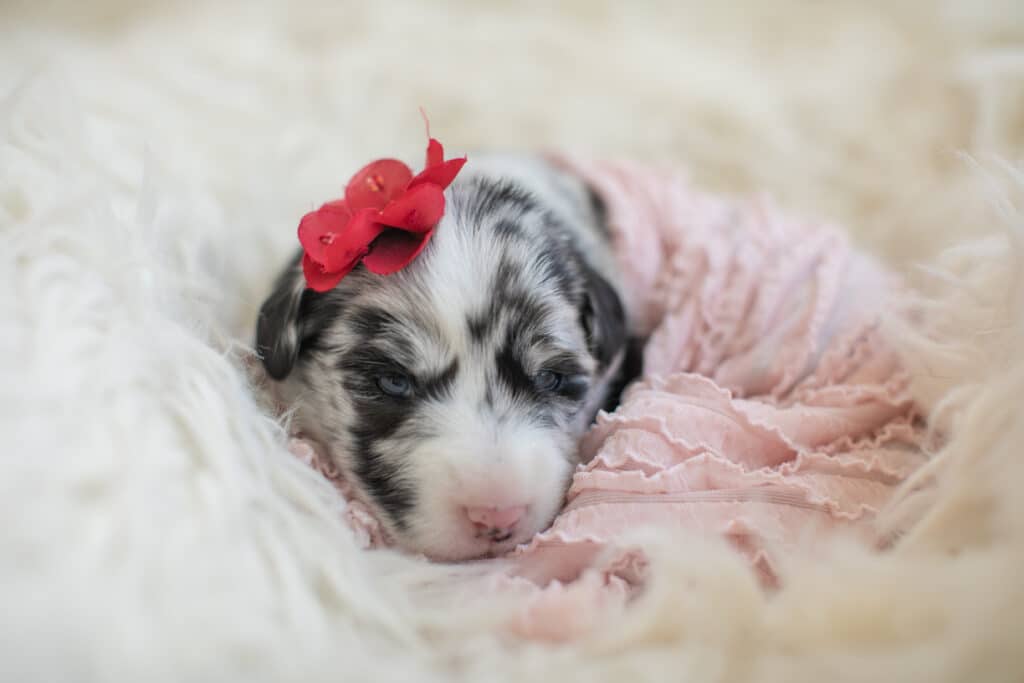 Little Elmo now known as Susan whose eyes changed to heterochromia iridis (two different colored eyes)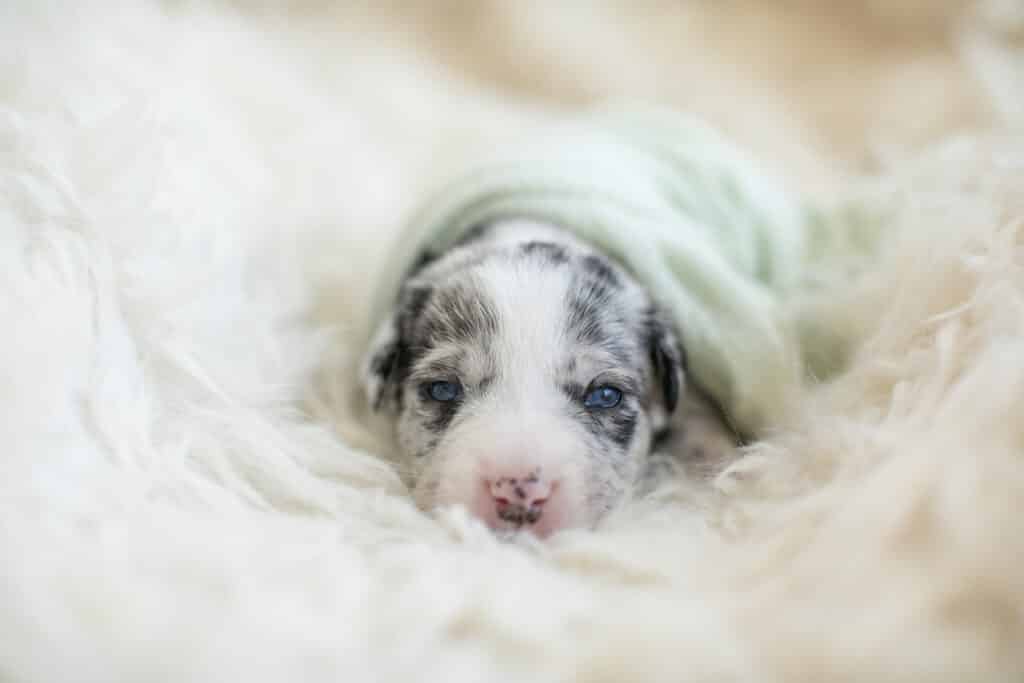 Blue eye baby girl Betty Lou now Sophie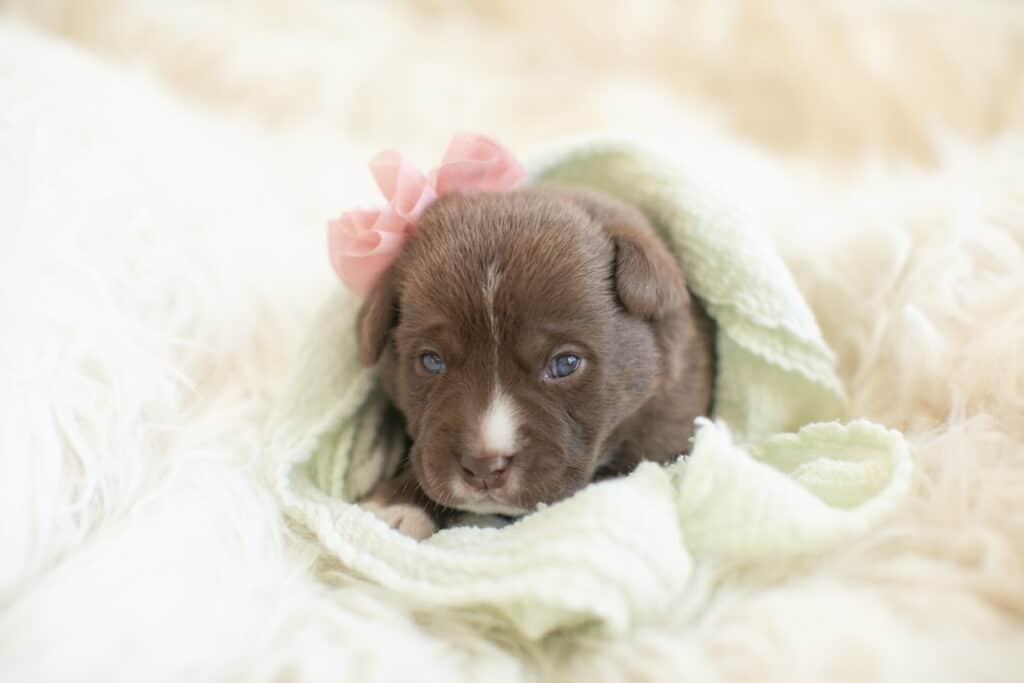 Little girl Praire Dawn now known as Riley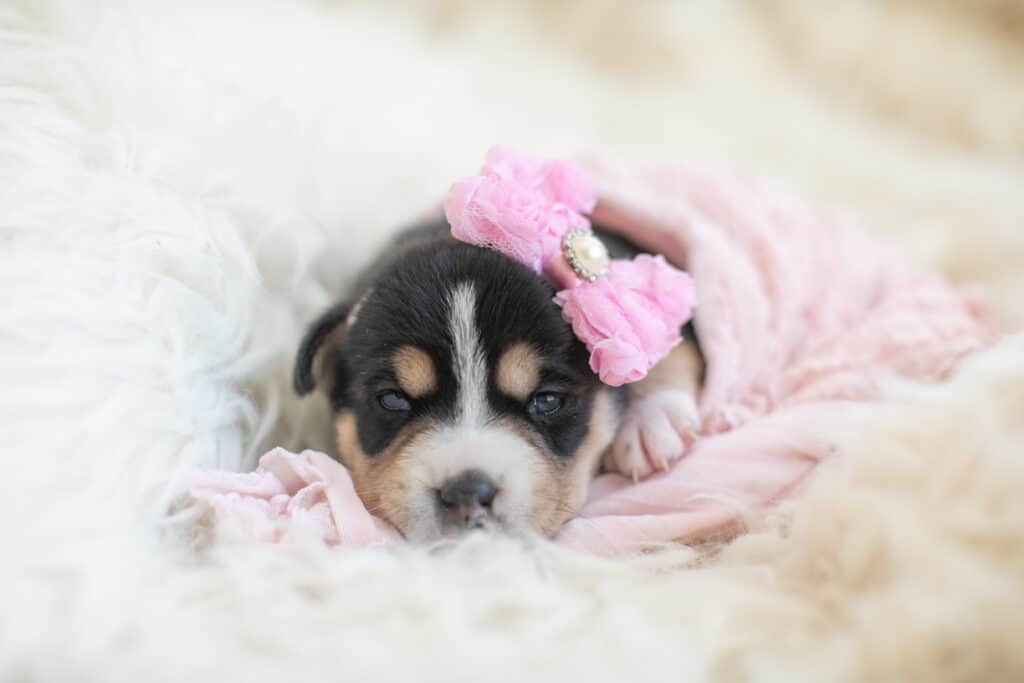 Baby girl Julia now know as June with her unique ears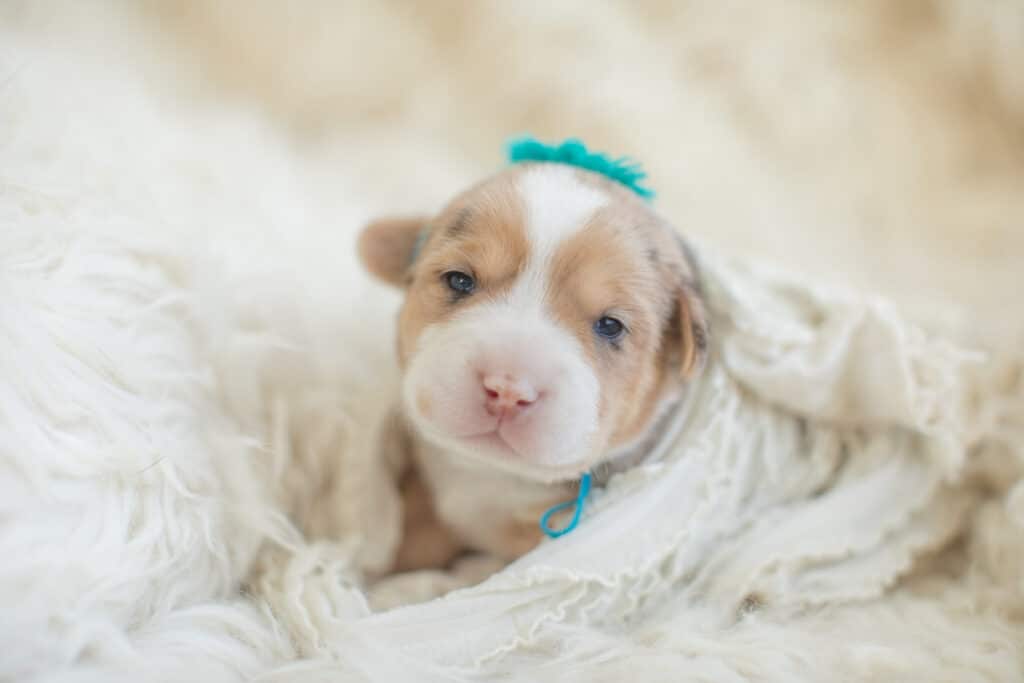 Baby girl Alice now known as Keppi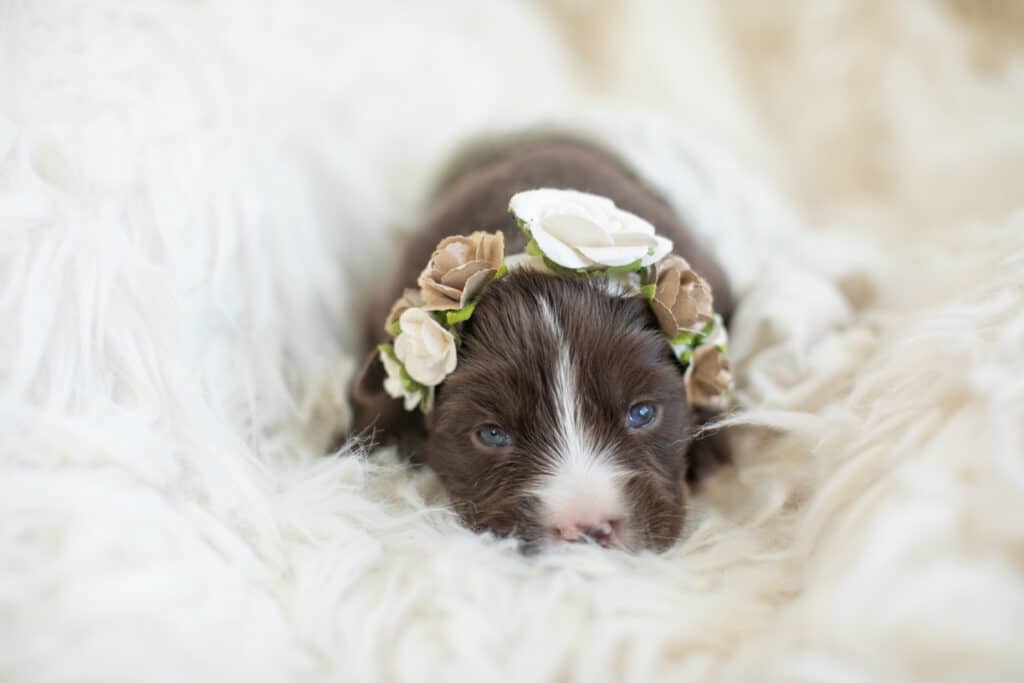 Baby girl Rosita with her Heterochromia iridis (different colored eyes)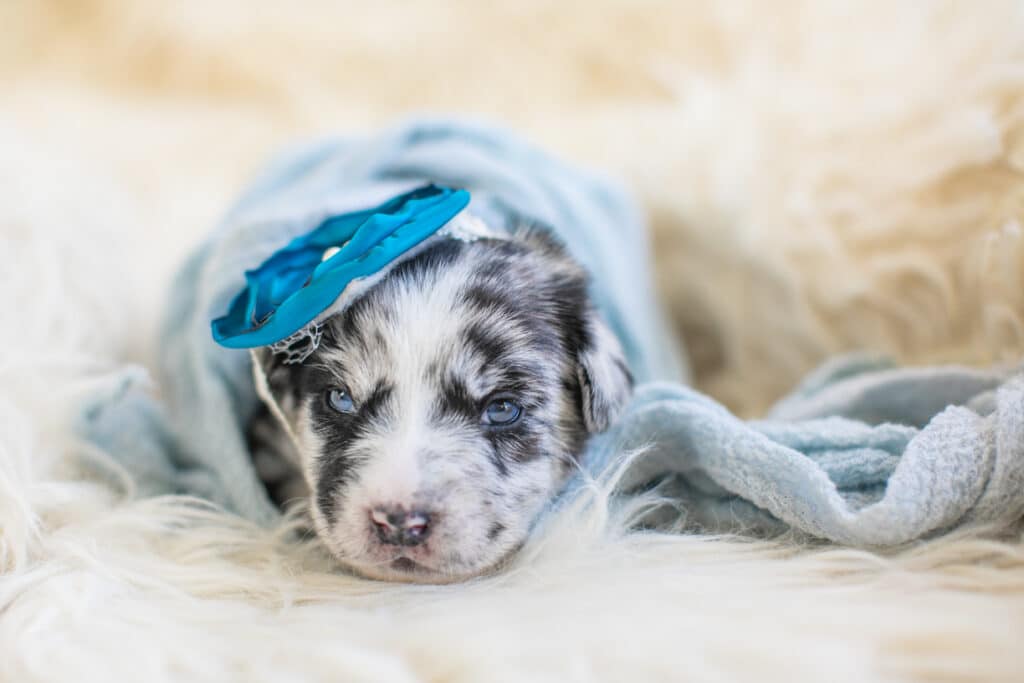 We had to get a picture of Susan and Rosita together because they're eyes are exact opposites.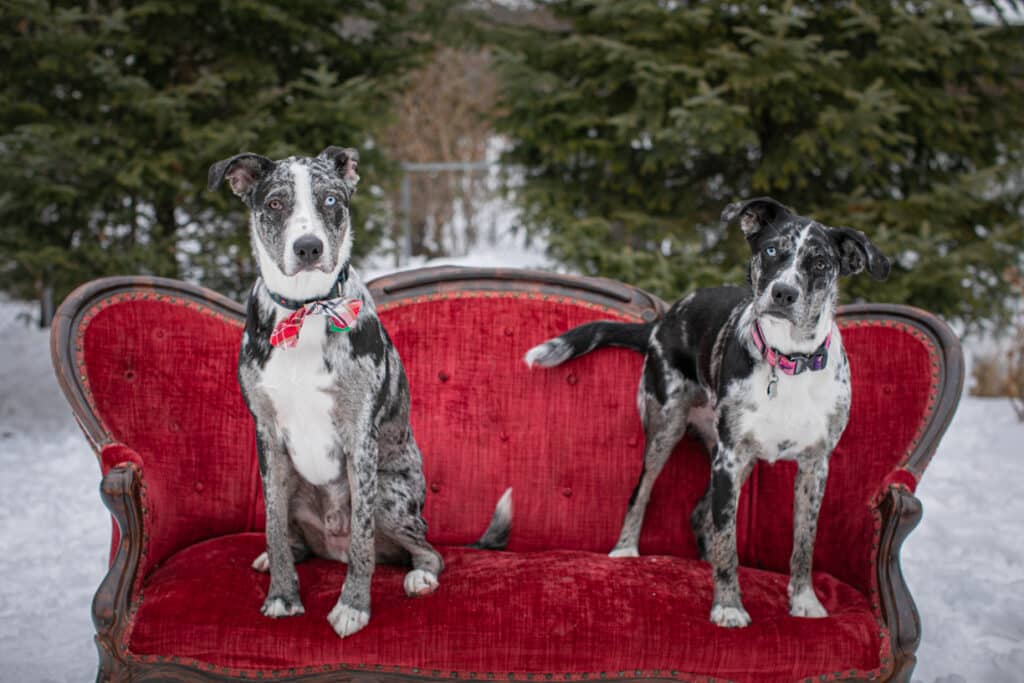 Grover couldn't make the party but I couldn't not share his adorable puppy pictures.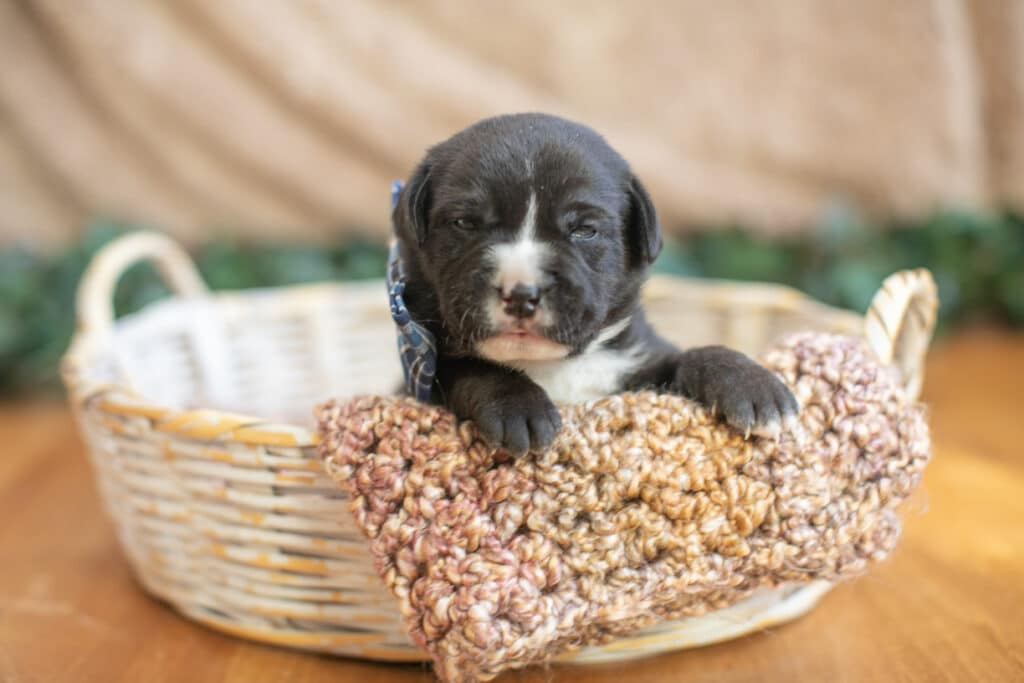 Did you have a birthday party for your pup? Are you planning a birthday party for your pup? Don't forget to hire a local et photographer to capture the fun! Nothing makes a party better then puppies!