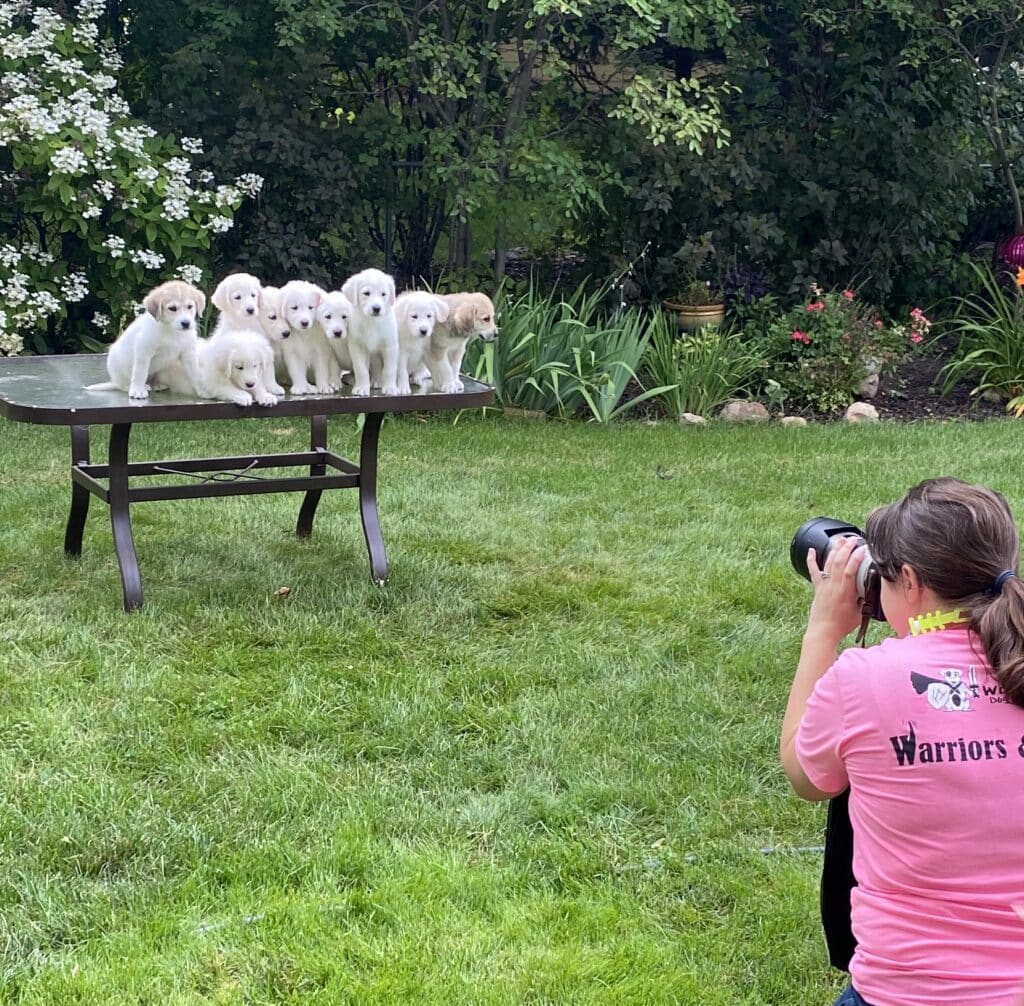 Why You Should Give Your Pet A Professional Photo Shoot
If you're like most pet parents, your four-legged companion holds a special place in your heart. You know that they bring joy to your life and that you would do anything for them. Capturing these memories in professional photos is one way to ensure that the memories of your furry friend will last forever. Here are five reasons why professional pet photography is the perfect way to capture your pet's personality, courtesy of Adobe (guest writing for K Schulz Photography)
Professionals Have Experience Working with Animals
Professional photographers possess the skills and experience needed to work with animals effectively. They understand how to create an environment that is comfortable and calming for pets so they can be relaxed enough to have their picture taken. This is especially important, as animals can often pick up on tension or anxiety which could lead to a difficult photo session.
They Can Provide Tips On The Best Settings
In addition to providing tips on how to keep pets calm during their photoshoot, professional pet photographers can help you choose the best settings for an amazing photo. They know what works best when it comes to lighting, angles, and backgrounds that will make your pet look their best. They can also provide tips on how to prepare prior to the shoot so that everything goes smoothly on the day of the session.
They Can Enhance Your Photos With Editing Techniques
Professional photographers have access to editing software and special effects tools that allow them to enhance any photo they take. From adding fun filters and borders to making colors brighter or tweaking contrast levels, they can turn a simple snapshot into something extraordinary. This means you'll have gorgeous photos that will give you memories of your fur baby to last a lifetime.
They Can Give Tips For Creative Poses And Unique Shots
Professional photographers have lots of experience working with animals, so they often come up with creative poses and unique shots that are sure to make everyone smile. They know just how far they can push their furry models without stressing them out, which means you will get some truly amazing photos from their professional shoot. This means you'll also have lots of options when you want to get creative with the images.
Use Adobe Express Tools To Maximize Your Photos
Once you get your photos back, there are a wealth of ideas you can use to make fun, creative keepsakes. You might make a calendar full of shots of your pet, or an iPhone wallpaper that allows you to see him whenever you want. (always make sure to ask your photographers permission if usage of photos isn't outlined in your contract) Here are some tools from Adobe Express that can help you get started:
A professional photo shoot of your pet is the perfect way to capture all those unique characteristics, funny faces, and endearing moments that make them such an integral part of your life. Not only do these sessions provide lasting memories for years down the road, but you'll also have peace of mind knowing that a professional is managing the experience. If you're looking for a fun way to document all those precious moments with your furry companion, then consider booking a professional photo session today.
Ready to plan your pet's photo session? Get in touch with K Schulz Photography today!