Get your house dog ready and have it looking nice (you know, for photos)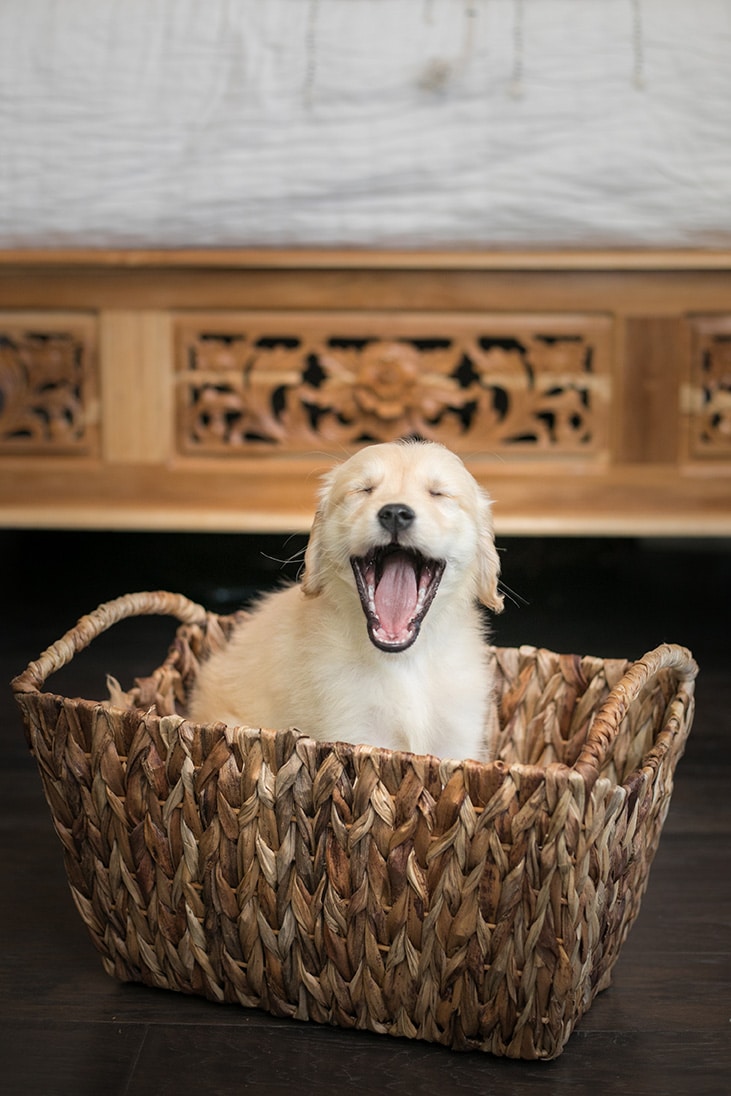 Back when we got our dog Rhett I was so excited to get our home ready! I remember going shopping for all the dog things but not really thinking about aesthetics
Changing up your home is always exciting. Its even more exciting when it doesn't break the bank. If your worried about having an aesthetically pleasing house for an in home photo session just remember photos don't need to be in the whole house. I always recommend cleaning up a room that has the best window light. You only need one place if you're worried about the whole look of your house.
But if you want more tips for the whole house here's my personal guide to making your home a stylish and functional space for you and your fur family.
7 tips for a stylish functional home with your dog
1. Add more purposeful blankets to your space.
Some fabrics are harder than others to keep clean. I really like houzplus furniture covers because it's pretty resistant scratches, potty accidents, drooling and trapping fur or hair. Plus, it comes in so many patterns you can really make it match anything. We have a huge sectional and its been the best thing covering the fabric. When it gets dirty it's an easy clean and then back on it goes. Plus you can get another set and switch it up whenever you want.
2. Luxury Vinyl Plank is pawsome flooring!
Don't get me wrong. I love carpet but it's notorious for holding on to hair especially when you have 4 fur babies, two of which have long hair. So, I vote for vinyl plank whenever possible.
Bonus its not easy to scratch like wood and its not as hard and cold as tile. Also vinyl has come a long way and now can look so pretty
Of course, if you do have carpet, the Bissell spot bot has always been our best friend for any type of accident
3. Tackle dog hair with a Roomba
I am the queen of procrastinating when it comes to vacuuming and with 4 fur babies and two children playing it's a mess. I love having a Roomba, Its true they don't fix everything but they definitely help. I try and run Roomba daily or at least 3 times a week and then use the big vacuum once a week.
4. Turn something essential into something functional and nice
Lets face a good majority of puppy owners have crates in their house and the average crate is not very aesthetically pleasing. There are some fancy crates out there now that double as tables and décor pieces. If you have the means to go that route its great. We added a piece of wood on top our crate to make it more functional and it helps hid the crate as well
5. Match your dog.
Dogs shed, its inevitable but picking blankets, furniture, rugs etc that match to hid the hair is helpful. We have an pet in every color so this is easier said than done but I gravitate towards grays and browns, I also find darker blues seem to be less noticeable. For my sanity I've given up on blacks and whites
6. Hang up a PHOTO of your fur baby
Obivously I love showcasing photography so I have pictures of my fur babies throughout the house. Perfect excuse to book a photography session so you can fill your walls! I also love artwork so I have pieces from Grayduckart, sheilachanart and kenziecolors of my fur babies as well.
7. Show off your devotion to a specific breed
Lastly, if you're like me and have a wild love of Aussies(or any type of dog), don't be afraid to show it off! There's an ever-increasing amount of breed-specific art, fabrics and prints available – even wallpaper! You don't need to go all-out here, but you can find specific dog breed décor everywhere these days. I have a lot but my favorite might be the mug I got my husband that says my dogs an auss-hole. Also dont forget theirs loves of rescue and mutt loving gear/decor out their too. This isn't just for purebreds anymore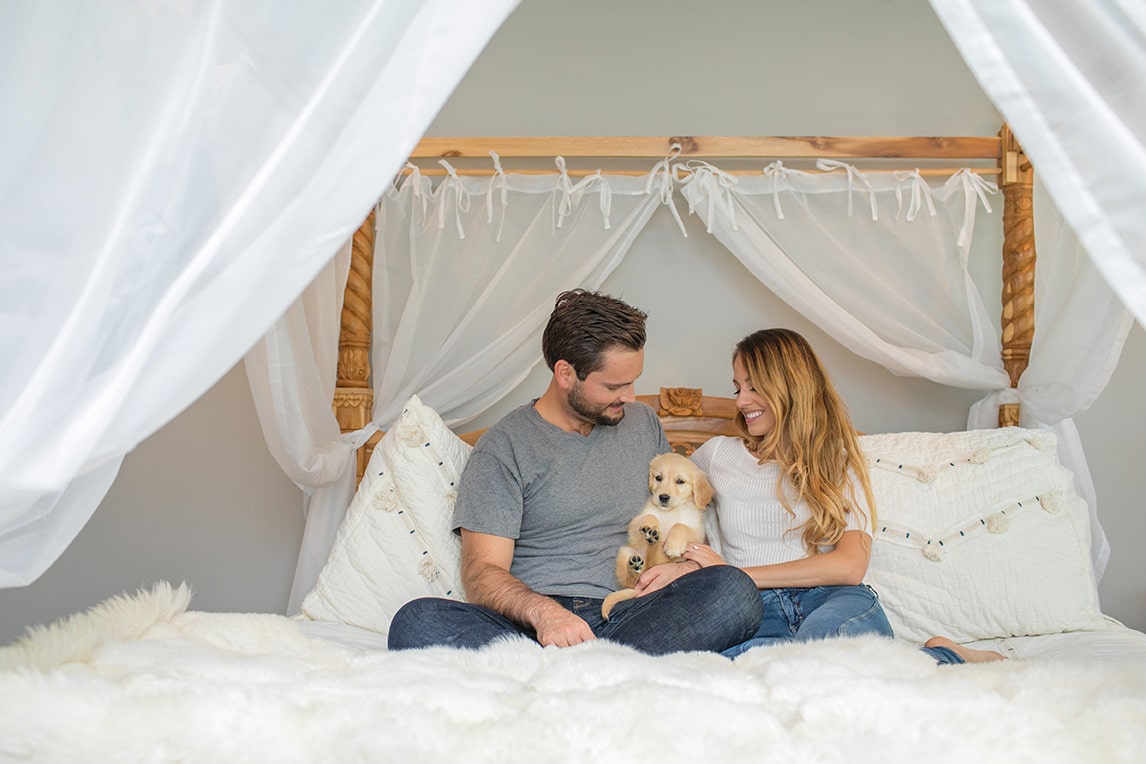 I'd love to know what other dog lovers are doing in their homes. What's your favorite dog-inspired interior design tip? Share below what you do or what you long to do one day!