Stella the cat in the snow
Snow pictures in MInnesota is not anything new. A cat outside might not be something you see everyday, but a cat dressed up and in the snow is definitely a rare occasion. At least in my book.
Stella is a unique kitty. She enjoys being outside on leash and doesn't mind being all dressed up to do so.
Stella's harness is covered by her jacket. In some images you see her leash and in others it's edited out. I wanted to keep the leash in a few to really show this unique kitty.
I loved how she would sit and take pictures. We kept the session short because it was a decently cold day and after about 20 minutes she was letting us know that she was getting cold.
We picked a location and time that would be less busy to people and dogs so that stella felt comfortable. We did get a few looks from passerby's. Confused or amused by photos of a cat out in the snow.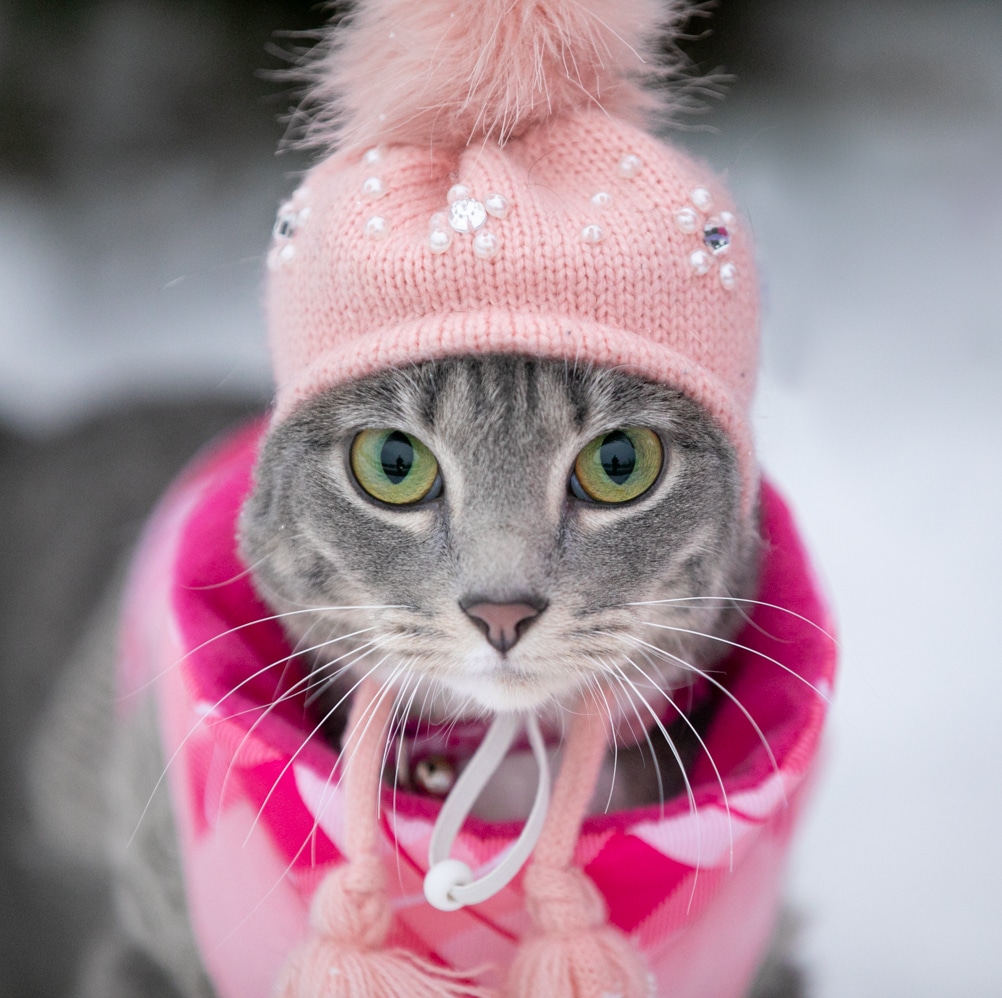 Its no secret I love taking pictures of cats. With covid, indoor photography has become less and less appealing to me. If you have a cat that loves the outdoors, I'd love to photograph them. Contact me today to discuss an outdoor cat photo session.
K Schulz Photography is a Bloomington Minnesota based pet photographer